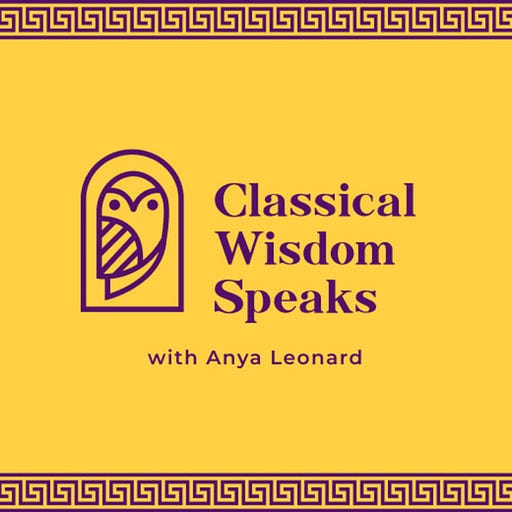 Feb 19, 2021 • 21M
The Importance of Corinth with Dr. Amelia R. Brown
Classical Wisdom Speaks aims to bring ancient wisdom to modern minds... via podcasts! You can watch all our podcasts on our youtube channel here: https://www.youtube.com/c/classicalwisdom Join host Anya Leonard as she speaks with eminent professors, famed authors and controversial intellectuals about the Classics. Covering history, mythology, music, philosophy and more!
Let's talk... about Corinth... why was it so important? What were its contributions? And how did the Corinthians portray Medea??
This week's Classical Wisdom Speaks episode is with Dr. Amelia R. Brown, Senior Lecturer in Greek History & Language in the Classics & Ancient History discipline of the School of Historical & Philosophical Inquiry, at the University of Queensland, Australia. We discuss the essential role Corinth played in both ancient greek history... and mythology.
For more information about Classical Wisdom's Podcast Classical Wisdom Speaks, please check out our website at: http://classicalwisdom.com​​
Get our Latest Magazine - dedicated to Statesmen - with our Classical Wisdom Litterae Magazine subscription Here: https://classicalwisdom.com/product/classical-wisdom-litterae-magazine-subscription/
To Learn more about Dr. Brown's Research:
https://researchers.uq.edu.au/researcher/2277
To learn more about the Corinth Excavations (also collections, and Hesperia journal):
https://www.ascsa.edu.gr/excavations/ancient-corinth
University of Sydney excavations at Paphos, Cyprus: