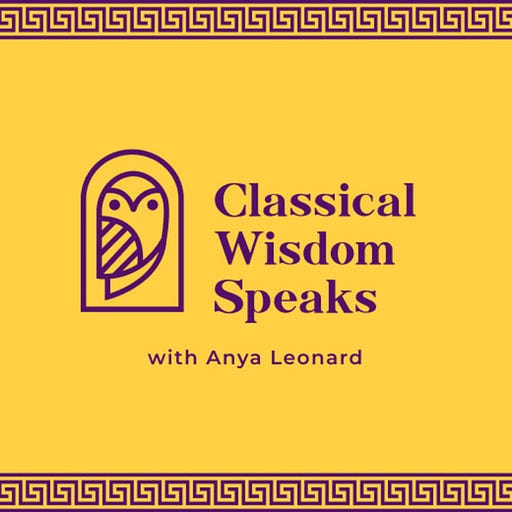 Mar 31, 2021 • 32M
Lost Technologies and Deciphering Reality with Dr. Benjamin B. Olshin
Classical Wisdom Speaks aims to bring ancient wisdom to modern minds... via podcasts! You can watch all our podcasts on our youtube channel here: https://www.youtube.com/c/classicalwisdom Join host Anya Leonard as she speaks with eminent professors, famed authors and controversial intellectuals about the Classics. Covering history, mythology, music, philosophy and more!
What happened to Lost technology? Was there an ancient advanced society? How did the ancients decipher reality... and has the concept of Time itself changed since the classical era?
This week's Classical Wisdom Speaks is with Dr. Benjamin B. Olshin, retired Professor of Philosophy, History and Philosophy of Science and Technology, and Design at the University of the Arts in Philadelphia. Dr. Olshin is a researcher, musician, artist, consultant and author of several books including " Lost Knowledge", "Deciphering Reality", and "The Mysteries of the Marco Polo Maps."
We will discuss the way the ancients understood their world, reality and time... as well as how they transmitted technology.
If you would like to learn more about Dr. Olshin's books, including Lost Knowledge and Deciphering Reality, as well as his diverse projects, you can find everything at:
https://www.benjaminbolshin.net/
For more information about Classical Wisdom's Podcast Classical Wisdom Speaks, please check out our website at: http://classicalwisdom.com​​​
Get our recent Magazine - dedicated to Ancient Music - with our Classical Wisdom Litterae Magazine subscription Here: https://classicalwisdom.com/product/classical-wisdom-litterae-magazine-subscription/